ISSUE 144 - Jan/Feb 2016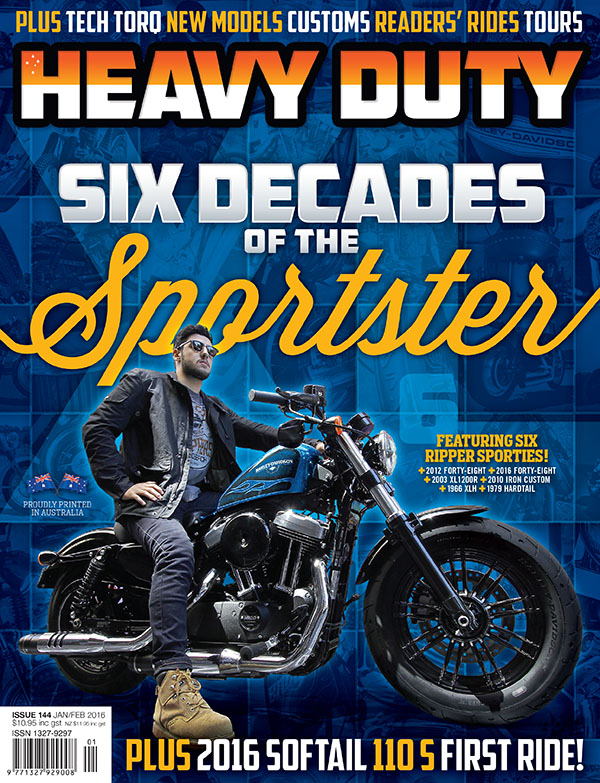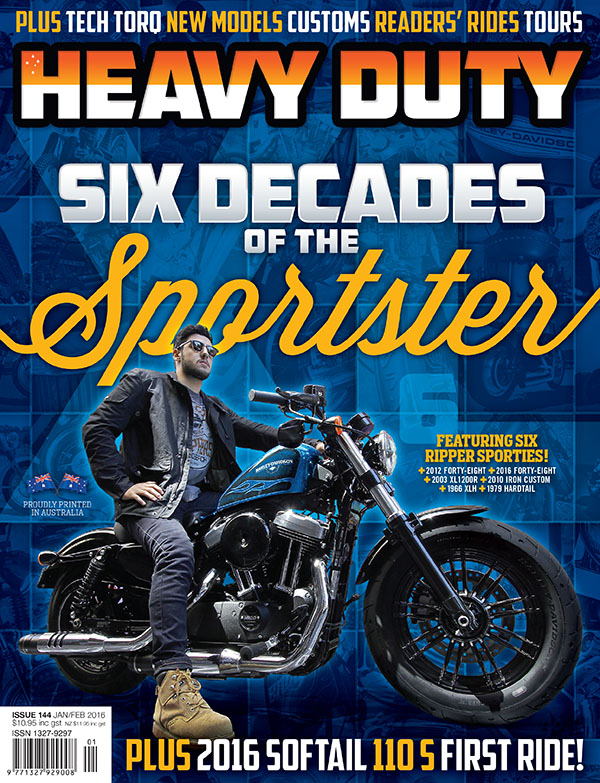 ISSUE 144 - Jan/Feb 2016
Happy New Year to all our readers! Here is the first issue of HEAVY DUTY for 2016 and we're kicking off with a salute to the Harley-Davidson Sportster, which is celebrating 60 years of continual production. We have six sweet examples from across the decades as well as a road test on the new and powerful 2016 Sportster Forty-Eight.
As well, there is a review of the powerful new 2016 FatBoy S and Slim S. Both these bikes feature a 110ci motor which means they are very fast – as we found out ourselves. We also road test the Victory Magnum – what a beast!
Plus our Route 66 road trip, readers' rides, events (including the 2015 Variety Ride and the SA HOG Rally), Doc's Tech Torq and heaps more!